Kitchen Remodel Oak Park can be a big undertaking, but if you have a specific vision in mind, the process can be very rewarding. If you're looking for a kitchen remodel in Oak Park, there are plenty of great resources available to help you get started. The first step in any kitchen remodel is to determine your budget.
This will help you narrow down your choices and make sure you don't overspend on unnecessary features. Once you've established a budget, start planning your design. Working with a professional can be a great help.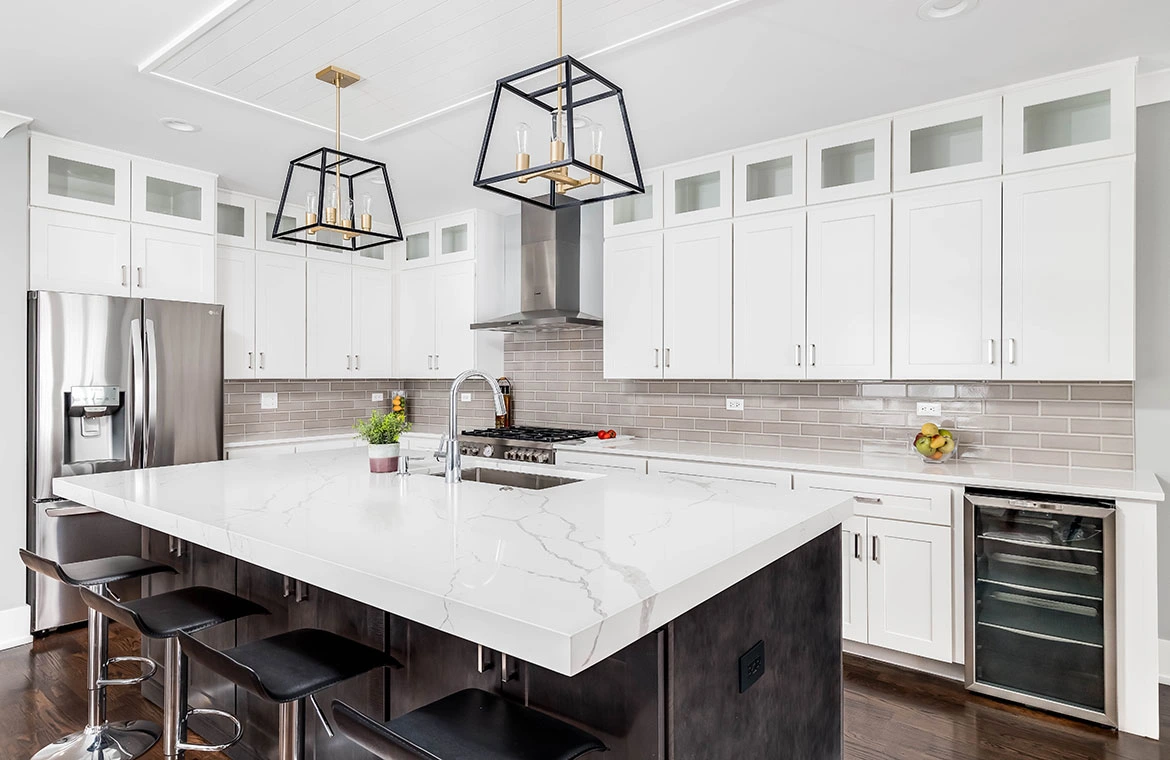 Kitchen Remodel Contractor Oak Park
Working with a team of professionals who might have great kitchen remodeling ideas for your home in Oak Park is going to be very beneficial. If you're considering remodeling your kitchen, here are a few ideas to help get you started on the right foot. First, find a contractor who has experience working in Oak Park. There are many beautiful old homes in the area, and you'll want to make sure your contractor is familiar with the regulations and restrictions that come with working on historic properties.
If you're not sure what kind of look you want for your new kitchen, take some time to browse through magazines and online resources for inspiration. You can also visit model homes or showrooms to get an idea of what different kitchen styles look like in person. When you have an idea of what you want, start gathering estimates from contractors.
Be sure to get references from each contractor so you can check their work history and get an idea of their prices. Once you've chosen a contractor, work with them to create a detailed plan for your kitchen remodel. This should include a timeline of when the work will be completed and a budget for the project. Finally, be sure to communicate with your contractor throughout the process to ensure that the work is being done according to your specifications. If you have any questions or concerns, don't hesitate to ask.
Kitchen Remodel Company Oak Park
At Framework Construction & Remodeling, we pride ourselves on being the go-to kitchen remodeling contractor in Oak Park. We have years of experience working with all different types of kitchens, and we can help you create the perfect space for your needs. Our customers love how we always work on their budgets and put their needs first. We don't stop until you're happy with the results. If you're thinking about a kitchen remodel with us, here are a few services we can offer:
Kitchen Design
Cabinetry
Flooring
Countertops
Lighting
We know that every kitchen remodel is different, and we will work with you to create a plan that fits your budget and your needs. With our years of experience in the industry, we have the knowledge and skills to handle any size kitchen remodel. We will work with you to create a design that fits your specific needs and budget. If you are ready to start your kitchen remodel, contact us today for a free consultation! We would be happy to answer any questions you have and get started on your project.